Our Staff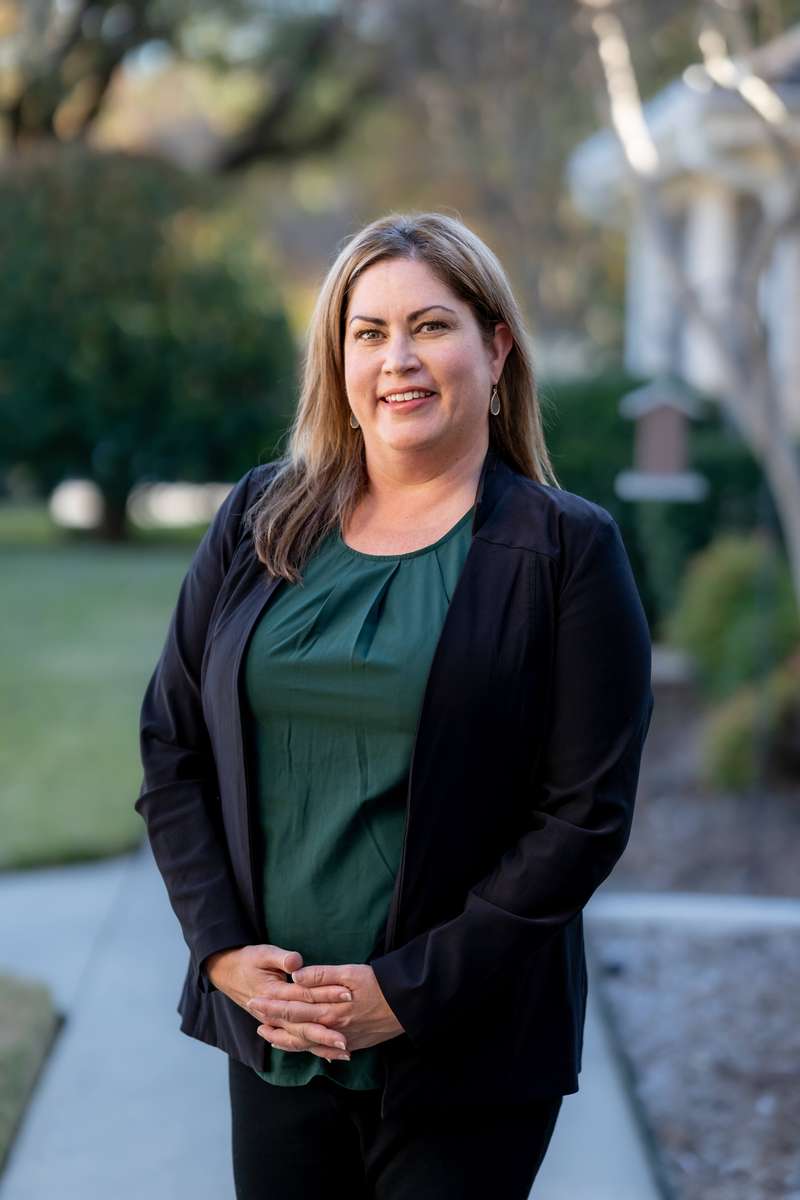 Heather Simpson - Administrator
Heather began at Eagle Crest in 2003 as the Activity Director. She became a Certified Assisted Living Administrator in 2004 and left in 2008 to be a stay-at-home mom. She continued her CEUs and learned about the changes being made in the Assisted Living industry over the years. In 2015, when the long-term Director retired, Heather knew she wanted to return to Eagle Crest. She has a Bachelor of Science in Psychology and English from the University of Mary Hardin-Baylor and is a Certified Assisted Living Administrator in the State of Texas.
Heather enjoys spending time with her two kids, dogs, gardening, crafting, playing outdoors, and spending time with her family. Heather always tells her team, "I can teach you how to pass meds, how to give a shower, and how to do your job. I can't, however, teach you how to love what we do. You are either passionate about seniors, or you aren't".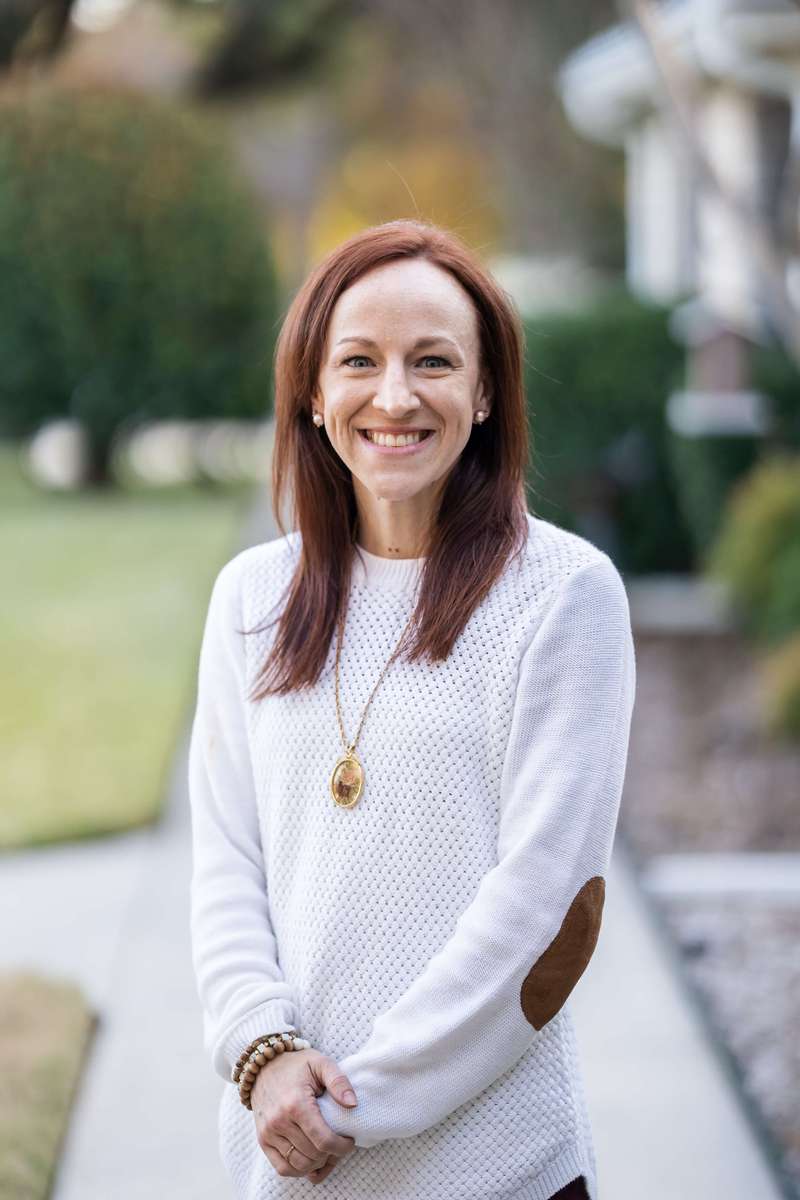 Ashley Sands - Assistant Administrator
Ashley is an Azle alumni who has been devoted to serving the community from a young age and is passionate in enriching the lives of our residents here at Eagle Crest. She has a multitude of work and life experience having owned and managed several small businesses in her career. In 2016, she became the Executive Assistant and instructor of Kinderdance of Fort Worth teaching extracurricular classes to the youth of Tarrant and Parker County, as well as handling account acquisition, marketing, and management. She currently owns High Ground Fitness and Kinderdance North Texas.
Ashley has two wonderful children, Landon, 10 and Everly, 4. In her free time, she enjoys making memories with her family.
"I am very passionate in my role here at Eagle Crest Villa and am elated to be a part of the growth happening in our quaint home away from home."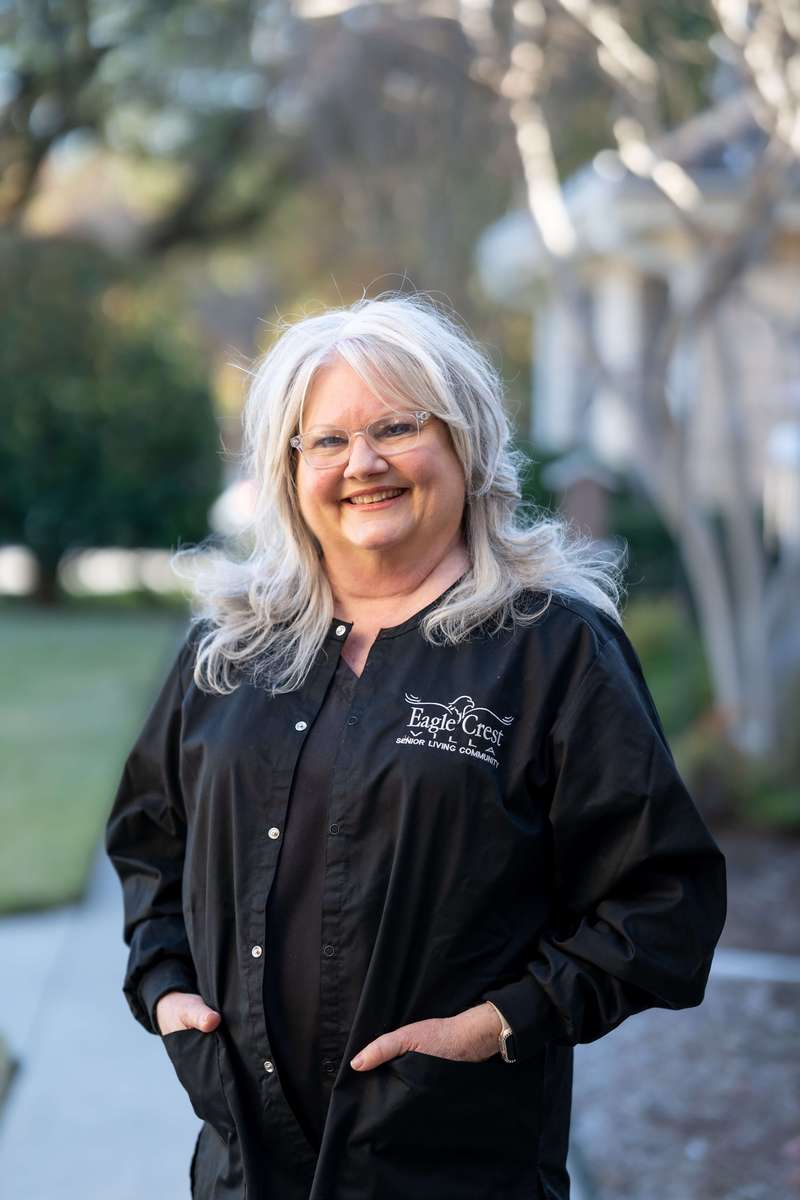 Terrylynn Tidwell, LVN - Personal Care Coordinator
Terrylynn graduated high school in Munday Texas and started working as a CNA at Hendricks Medical Center in Abilene. She then went to LVN school in Seymour at the Hospital.
Terrylynn has worked in Hospitals, Skilled Nursing Facilities, Home Health, Assisted Living and Memory Care Units, and as a Medical Dependent Children Program Nurse. Co-owner of Heart Helpers. She has taught CNA classes, CPR and First Aid to facilities as well as at Weatherford College. She is married to Byron Tidwell and together they have 6 children and 5 grandchildren. In her free-time, she enjoys spending time with family and she is a member of Hilltop Family Church in Springtown.
I love getting to know the residents and hearing about their journey in life. I enjoy meeting their families. My spiritual gift is "caregiving" and being a "peacemaker" I feel like God has me right where I need to be at this time. I love working at Eagle Crest Villa and with all the folks there. It's like family. I want the residents to have the best quality of life they can possibly have. I love to laugh with them and brighten their day a little. I enjoy teaching and working with our PCAs. Without them, I couldn't do my job. They are my heroes.