Comfort & Leisure Retirement Living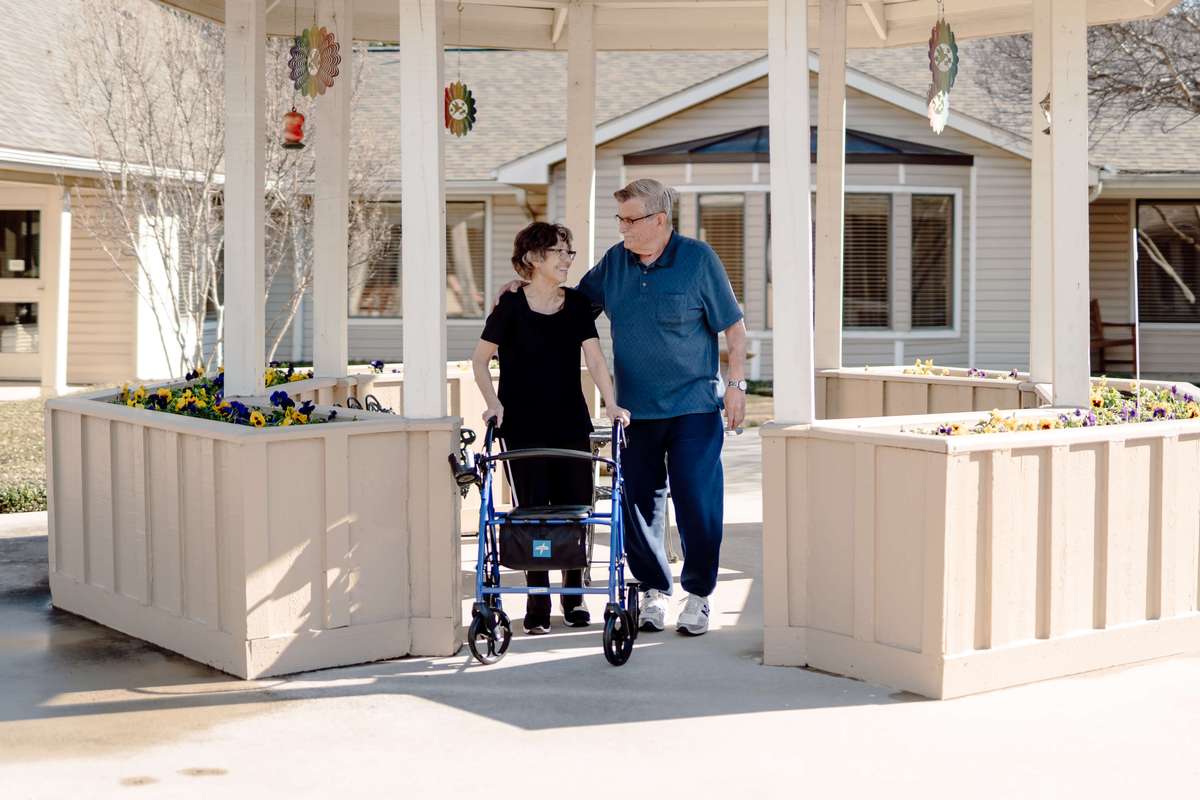 Eagle Crest Villa is designed around two large interior courtyards. Residents can enjoy the beautiful landscaping while resting under an old-fashioned gazebo or stretching their legs on a walk throughout both courtyards. Along the exterior grounds, there is also an extended walking path that creates the perfect place for a quiet stroll with friends or loved ones.
Beauty and Barber Shop
Private Dining Room
Activity Room
Exercise Room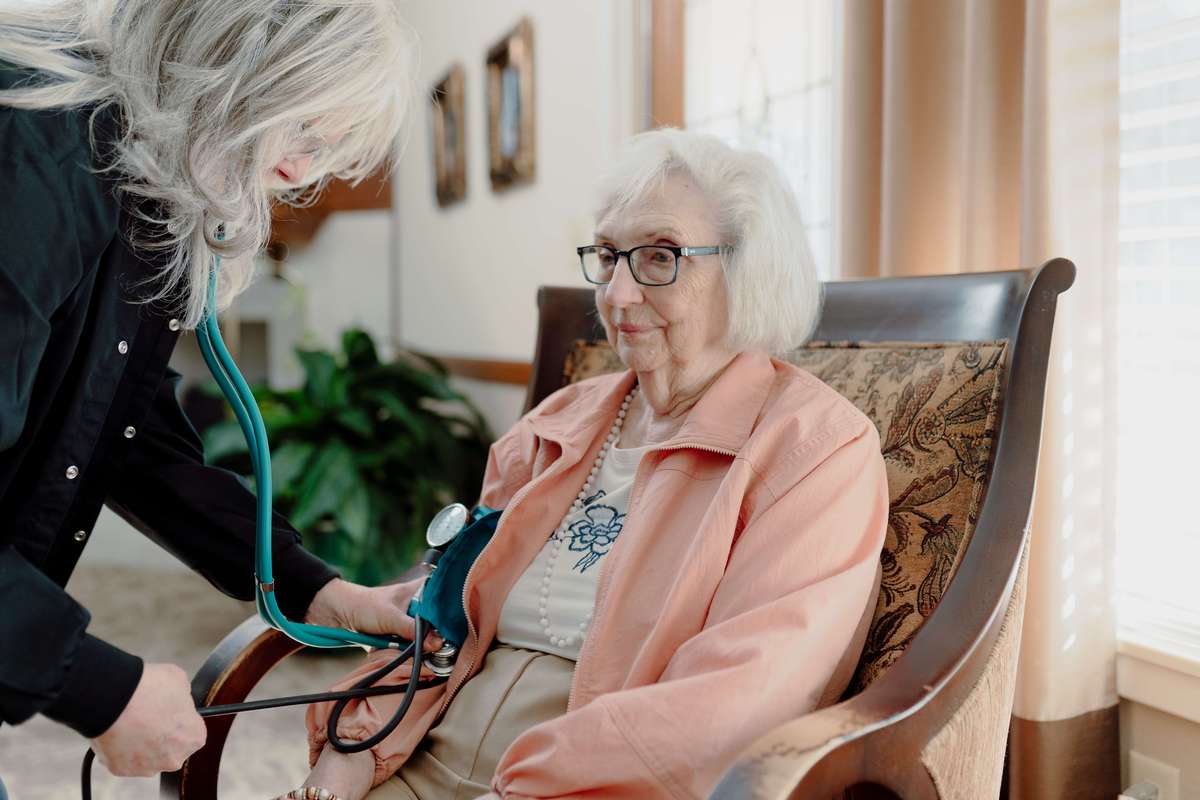 Amenity Services
Medication Supervision - Medications are supervised by Personal Care Attendants under the direction of a licensed nurse who follows the physician's orders.
Meals - Residents are treated to 3 deliciously prepared meals daily. Snacks, coffee, and tea are provided throughout the day as well. From our menu selections, residents can choose from a variety of well-balanced meals designed for senior nutrition. As a special treat, a fresh fruit bar is available for residents at breakfast, lunch, and dinner. For lunch and dinner, a fresh salad bar is available. A licensed dietician is available to residents with special dietary needs.
Transportation - Is provided to scheduled appointments in the Azle and Fort Worth area in addition to planned weekly shopping trips.
Personalized Care - An individualized plan of care is developed by our nurse and is carried out by well-trained Personal Care Attendants.
24-hour Supervision - Personal Care Attendants are available 24 hours a day for your peace of mind. Residents are given a lightweight emergency pendant that, when activated, alerts the staff.
Housekeeping and Laundry - Weekly housekeeping and flat linen laundering is included in the basic monthly rent. An on-site laundry facility is available for personal laundry.
Home Health Services - A licensed nurse can help coordinate home health services such as Occupational Therapy, Speech Therapy, and Physical Therapy, as ordered by your physician. Residents may qualify to receive Medicare Part A and B to help with these services.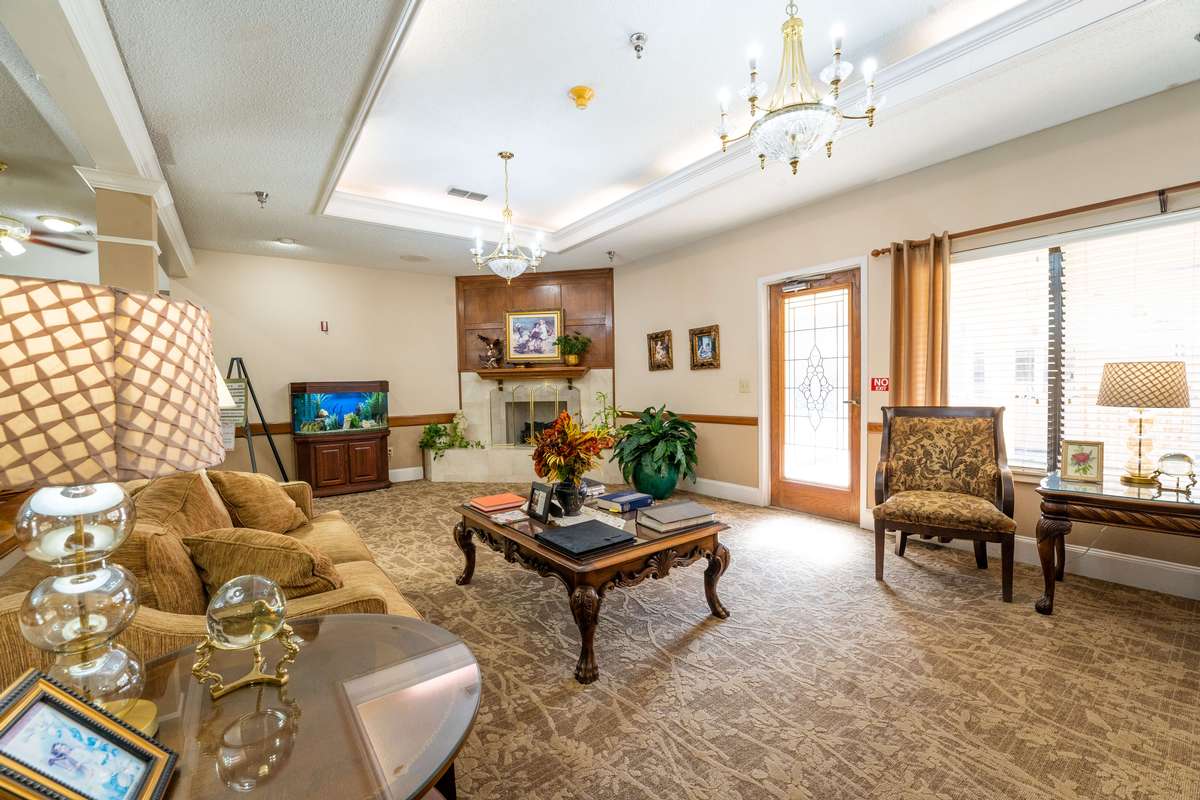 Assisted Living at Eagle Crest Villa
Assisted Living at Eagle Crest Villa provides individuals with assistance in day-to-day matters such as cooking, cleaning, transportation, and more. We offer a 24/7 on-call staff, medical supervision, and an individualized service plan. At Eagle Crest Villa, we focus on improving assisted living by providing programs that allow for independence, dignity, and wellness in a comfortable home environment for retirement living.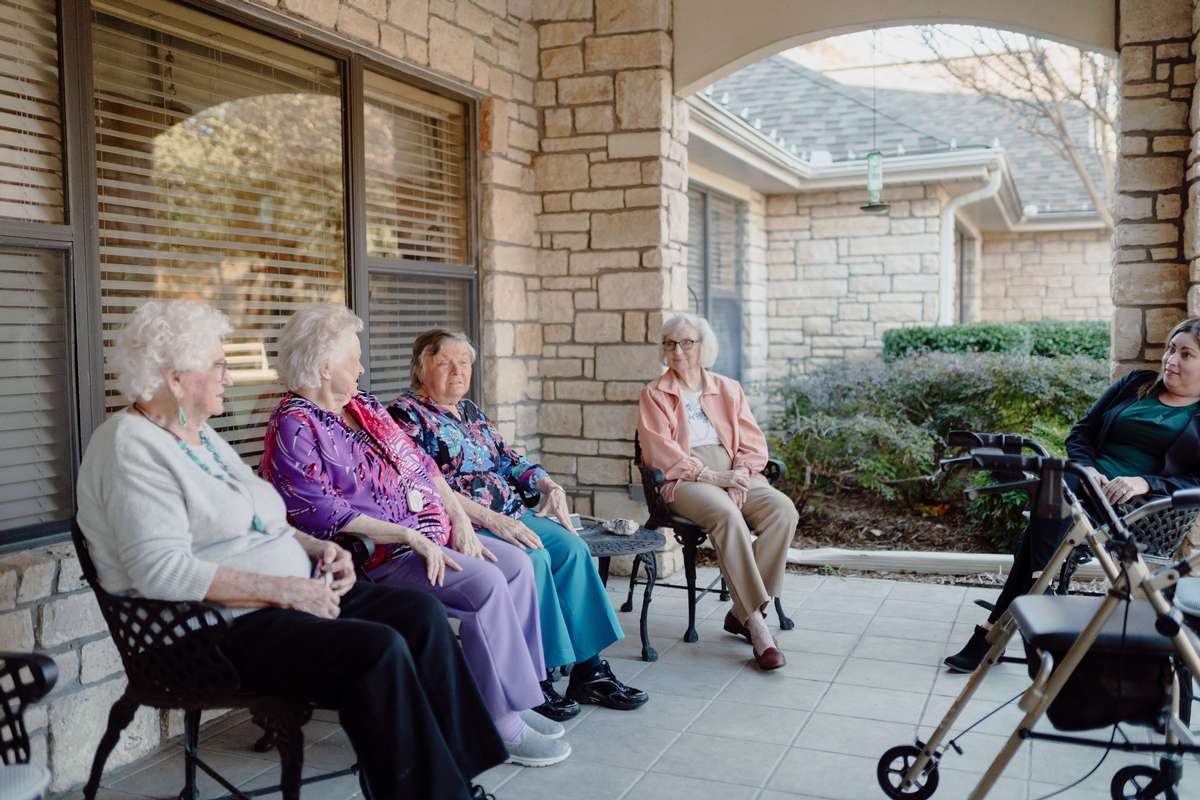 Independent Living at Eagle Crest Villa
Eagle Crest Villa provides Independent Living to give residents the chance to be independent with quick and easy access to assistance if needed. Independent living allows you to not have to worry about the household chores and maintenance that take up time that could be spent doing something more enjoyable. Regardless of how you spend your days, independent living gives you the chance to continue with an active lifestyle. We offer our independent living residents transportation around Azle, Texas, housekeeping services, access to a 24-hours staff, and more.
What is the Difference Between Assisted and Independent Living?
Our independent living allows residents to not have to worry about home upkeep and provides more time to socialize. Independent living does not have the same focus on providing assistance in daily tasks - however, our 24-hour staff is available at all times for all residents. Assisted living provides support in daily tasks, focused attention on medications, and comes with an individualized service plan. Please contact us if you have more questions regarding the difference between assisted living and independent living.